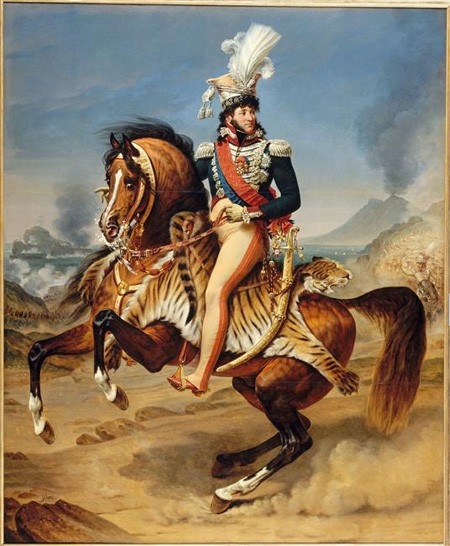 This image is in the public domain. Period : 1st EmpireArtist(s) : GROS Antoine-Jean (Baron)
Presented at the 1812 Salon, this portrait by Antoine-Jean Gros of Joachim Murat, King of Naples, on horseback in 1806 echoes another work 5.78 m 9 68 m Palace of Versailles), which remains one of the greatest Orientalist masterpieces of the Empire.
Source Joachim Murat on Horseback
MORE ABOUT GROSS
Painter of war, violence and imperial propaganda, Gros was cherished and protected by Murat as indeed by Berthier, the Minister of War from 1799 to 1807 who commissioned from him the decoration of the Château de Grosbois around 1809..
Source.More about Gros